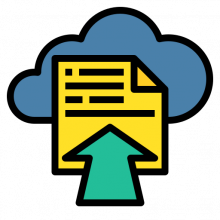 Advanced Import of data
Import data with complexe tracks from file Excel and csv into Management software.
---
The standard data import system, integrated in the Desktop versions of the program, can be upgraded and customized to perform a quick import of Excel and csv to be connected together or with more complex structures.
It is possible, for example, to import all Customer registry from a first file and then import and link to each individual customer, its subsidiaries or its plants or construction sites.
Advanced import avoids manual data upload procedures and eliminates link errors between separate files.
The custom scripts that are applied to the import system, allow the massive loading of data, their logical link but also eliminate duplicates and input errors.
The customizations that are applied to the basic import system, enhance the functionality of the Cloud so they always remain usable directly from the Windows version program.
In some cases such advanced systems are chosen as an alternative to systems of direct integration with other management systems, ensuring the possibility of manually importing the same file structure.

The service includes:
- import of 2 Excel/csv files
- analysis with the Technician of the fields that will have to make the Match of the values
- development of 1 custom Script for data link between the two files

HOW THE SERVICE WORKS
Purchase the Advanced Data Import service and you will be contacted by one of our technicians to agree on the details of the work. In the meantime we also ask you to email us a copy of your current Excel or csv file. We reserve the right to confirm the amount of the service after viewing the file.

For any doubts and requests of the service on additional documents and related prints write to help@d-one.info
---
Screenshots