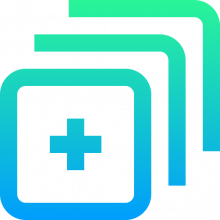 Customized Agenda on several Activities
Section advanced Agenda to see directly different types of data
---
The Basic Agenda integrated in the program can be customized to display multiple types of activity documents, such as Work Reports, Maintenance, Inspections, etc.. assigning a different color depending on the type of document. This component then allows you to see on Agenda more data from different tables, with direct opening of the document detail. The different colors to match the document type simplifies the reading of the activities in Agenda divided by Technician.


This service includes:
- Add custom Script that links several tables to the Agenda section
- Color settings for new document typologies
- Display of the document type description on the coloured cell
- Date/ time fields on all documents to be linked to the Agenda
- Valid for 1 Database of D-TEC

What solves this Addon? Appointment Scheduling, Project Management, Creating and Sharing a Group Calendar, App Management of Appointments and Tasks, Multifunctional Agenda
HOW THE SERVICE WORKS
Purchase the Customized Agenda on several Activities. You will be contacted by one of our Technicians to agree on the details of the work.
In the meantime, we also suggest you email us the list of the different types of documents you are using in the program.

For any doubt write us to help@d-one.info
Did not find the addon you were looking for?
Write us to request the addon tailored for you!