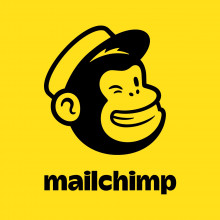 Integration with Mailchimp
The Integration with Mailchimp component automatically imports emails contacts from the PocketSell management software to the Mailchimp platform. In order to use this Addon you need an active Mailchimp account.
---
Import your contacts automatically directly to the acclaimed Maichimp newsletter platform. Thanks to this component you will be able to manage the sending of his email to Mailchimp directly from the customer's sheet, including tags.
Please note
This component requires an active Mailchimp account.
Installation
You can install the component from the Marketplace that you find under the puzzle icon at the bottom left in the PocketSell program, click install. After installing the component, you will have to enter independently or contact us to make the only initial setting that the component needs, to activate the import between the two systems.
You need to enter 2 keys in PocketSell program, you go in Options, click on tab your Data, click on Mailchimp tab and there you insert the 2 keys that you find in your account in Mailchimp platform:
- The Mailchimp Api Key: you find it under Profile, Extras, Api Keys
- Mailchimp List ID: you find it under Audience, Manage Audience, Settings, at the bottom of the page you have it written as Unique id for Audinece D-One
The initial mandatory settings are completed and the component is operational.
At this link find out and download the Open Source project in Github
---
Screenshots