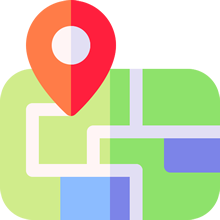 Recover GPS Coordinates in the Order
The extension allows the automatic Recovery of GPS Coordinates, within the Order, from PocketSell App in Cloud.
---
Monitor Real-Time Geographic Location of Agents at work
Instructions to use the Addon
After installing the component in the PocketSell program in the Cloud, to proceed to the Recovery of GPS Coordinates within the Order in the PocketSell App, you do the following MANDATORY procedure:
You set the Order in the state "OPEN" and you save it.
When the order goes into "EXECUTED" state, you save again and in the DETAIL tab next to the MAIN tab within the order you have the Geographical Position recovered by the GPS, automatically displayed.
N.B. If you do not save in the open state of the order and then do not make the save again at the time of execution, the GPS coordinates are not recovered.
Did not find the addon you were looking for?
Write us to request the addon tailored for you!